The all new 04 BMW STI
This is a shoot from "Michener Allen Auctioneering ltd." flyer, they says its Canada's largest public automotive auction. Not bad, not bad.... it's just a real shame they don't know cars.
Looks like they got a them selfs a Subaru!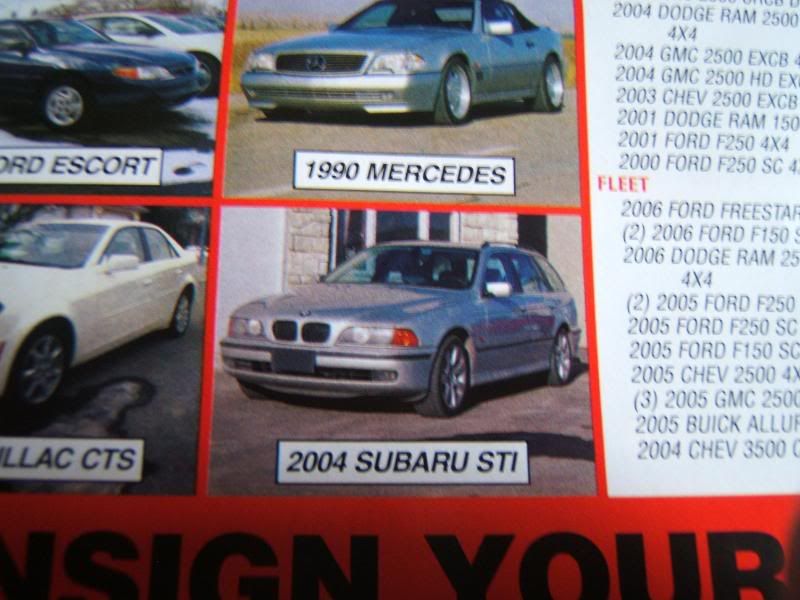 .. no, not really :/
Now this might just be me, but it does says BMW right on the hood.